13HP Nylon Steel Brush Gasoline Sweeper Snow Thrower
Part I: Why use Snow Sweeper in winter
The biggest advantage of snow sweeper is that it can adapt to different road conditions without the help of salt or snow melting agent. It can quickly clean the road surface without damage the marking line and the road surface, the snow removal efficiency is more than 95%. High density and high elasticity steel wire rolling brush can remove the thin ice and compacted snow on the road surface, and the speed of snow removal is fast, which can greatly shorten the cleaning time.
Our snow sweeper is powerful and clean. It can move forward and backward by itself. The operator only needs to master the direction and has an emergency stop switch. When have obstacles or emergency, the equipment can stop working quickly. Please contact me if you need a snow sweeper.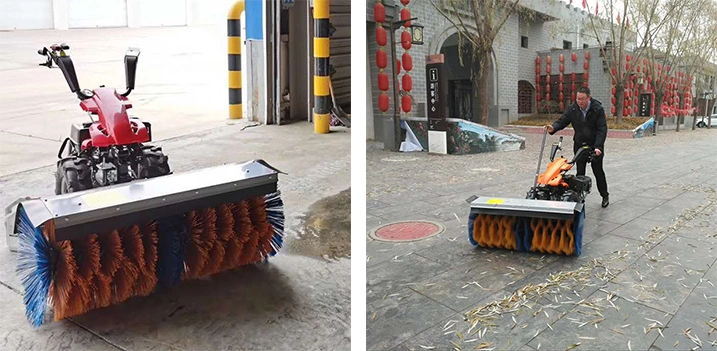 Part II: Introduce of Snow Sweeper
As an important equipment for removing snow in winter, the walk-behind multifunctional snow blower has important advantages such as high efficiency, economy and environmental protection. This snow sweeper is especially suitable for northern regions. It is compact, flexible, low in price and has many functions. It is a must-have machine for winter snow removal widely used by government agencies, institutions, schools, parking lots, plazas, property communities, gardens, and non-motorized driveways.
.

Part III: Usage of Snow Sweeper
It is suitable for cleaning snow on large area ground and long-distance road. It is widely used in city street, living area road, industrial and mining enterprise factory area, square, playground, training ground, property cleaning and so on.



Part IV: Features of Snow Sweeper
1. It has high work efficiency, saves time and effort, and covers an area of 3,600 square meters of snow per hour. It is easy to get snow in various places, which is dozens of times faster than traditional cleaning methods.

2.This snow sweeper uses a 13 horsepower 4-stroke engine, which is powerful.

3.Easy for operation, ordinary workers can get started easily.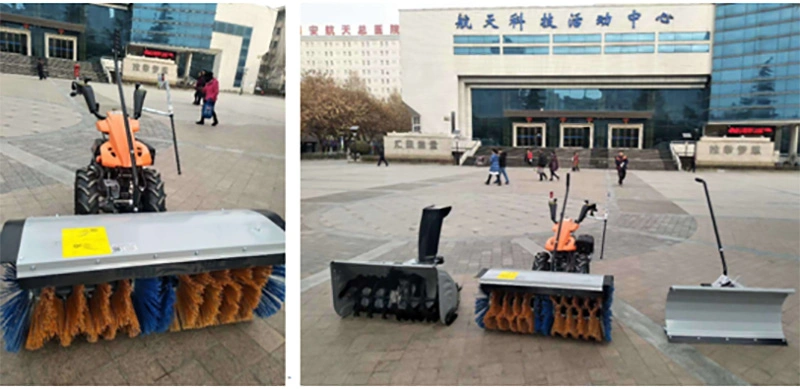 Part V: Package and Shipping
Package: The machine will be packed through Plywood or Iron sheet packaging.
Delivery: When delivery it, in order to reduce the cubic, so we will be shipped separately, if you have special request,
please feel free to let we know.