Part I: Why use Snow Sweeper?
This kind of sidewalk snow removal machines uses high-density and high elastic steel wire roller brush, which has good deicing effect, and can remove the thin ice and thin compacted snow on the road surface, and the snow removal speed is fast. In addition to the rolling and scraping roller for breaking the ice and snow, we also add the rolling impact roller to remove the thick ice. This kind of roller will play a very satisfactory role in removing the thin ice, And do not damage the road surface.

It is use gasoline as power, and it can help you clean the dust, heavy mud,stone,sand,dirt snow,straw,leaves and general debris on road/street car parks and driveways etc..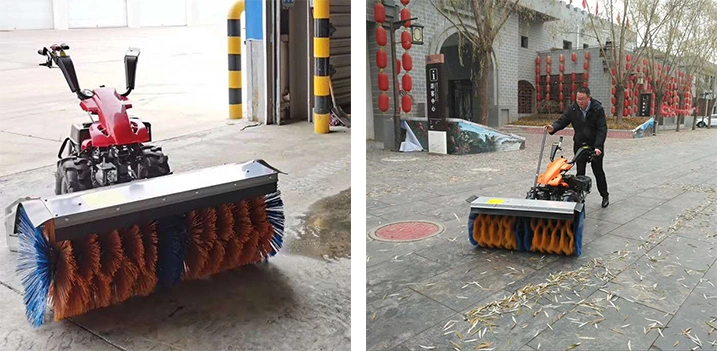 Part II: Introduce of Snow Sweeper
Multifunctional snowplow is different from snow plows used in road administration. The cost of this small machine is not high. Many are used by real estate and enterprises and are very easy to operate. This machine is mostly used for clearing snow on the sidewalk in the residential area. Because of its width and weight, it has many advantages on the sidewalk and has a very high degree of flexibility.
.

Part III: Usage of Snow Sweeper
It is suitable for cleaning snow on large area ground and long-distance road. It is widely used in city street, living area road, industrial and mining enterprise factory area, square, playground, training ground, property cleaning and so on.


Part IV: Features of Snow Sweeper
1.The walk-behind multi-function snow blower adopts the imported gasoline engine as the power, and can walk and rewind automatically.

2.The walk-behind multi-function snow sweeper is equipped with three sets of special devices for snow throwing, snow sweeping and spreading snow melting agent. The user can replace and install it as needed in only 20 minutes.

3.All parts of the machine are produced by stamping, die casting, casting and spraying, which thoroughly realizes standardized, large-scale and standardized production.

4.Adopt all-gear transmission mode, effectively reduce the annoyance caused by friction ring and belt wear, all-gear transmission, convenient operation, easy to turn 360 degrees and high-strength load-bearing capacity.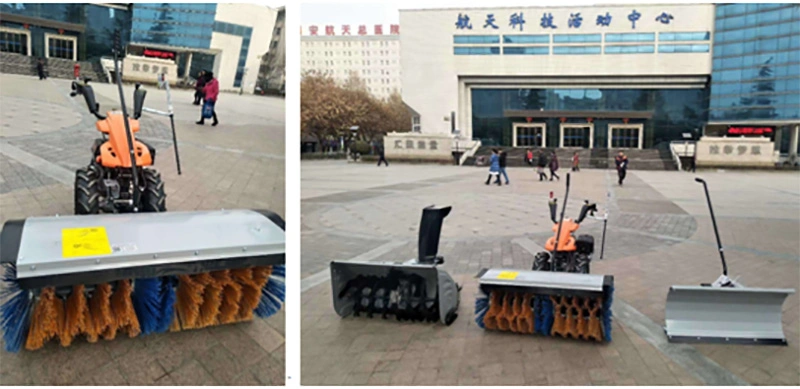 Part V: Package and Shipping
Package: The machine will be packed through Plywood or Iron sheet packaging.
Delivery: When delivery it, in order to reduce the cubic, so we will be shipped separately, if you have special request,
please feel free to let we know.