Mini Push Type Road Sweeper Street Sweepr with double Brush
Characteristics
1.The battery updated to larger capacity up to 80AH, continuous working time lasts longer.
2.Easy operation system and manual cleaning filter make it easier to use.
3.The main brush and side brushes can be adjusted which designed for long-time use.
4.Equipped with powerful vacuum system to avoid dust pollution.
5.Quiet 67db sound level allows the operation anytime and anywhere
Application
HW-P100A
is especially suitable for using in hall, waiting hall, hospital, factory and pavement etc. Equipped with an automatic cleaning system. There is no dust and noise when it is working. The flexible sweeper with light and smart construction can walk easily among crowd and it also can be maintained easily.
Product Parameter
No.

Item

Specification

1

Model No.

HW-P100

HW-P100A

2

Sweeping width

>850mm

>1000mm

3

Productivity

>3000m2/h
>4000m2/h

4

Main brush length

400mm

400mm

5

Power supply

12V (>70AH)

12V (>80AH)

6

Continuous working time

3

4

7

Dustbin capacity

>18

>22L

8

Side brush diameter

300mm

400mm

9

Working power (electric motor)




main brush+fan+side brush

120+30+30*2 (W)

120+30+35*2 (W)

10

Filtering area

1.5m

2

1.5m

2

11

Net weight

60kgs

65kgs
Product Picture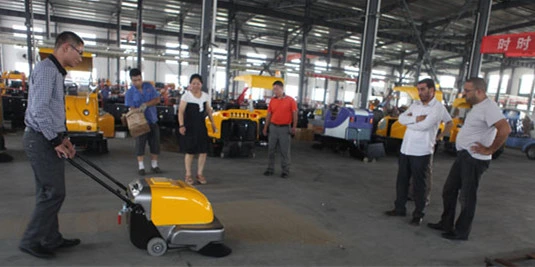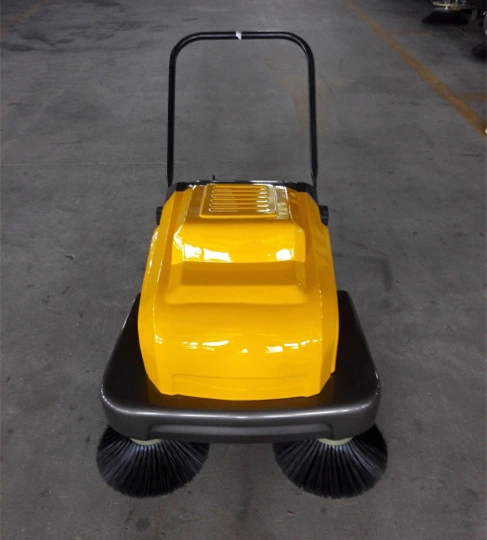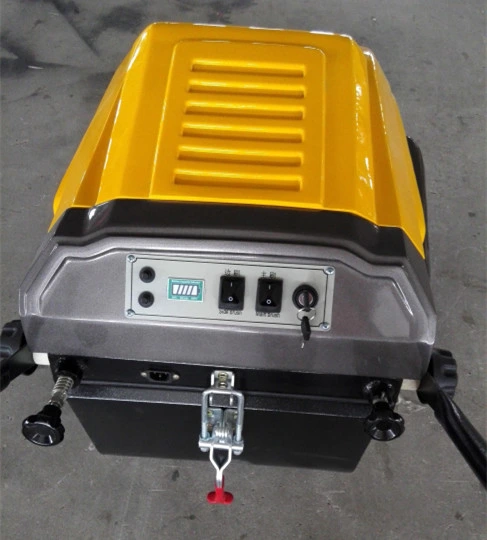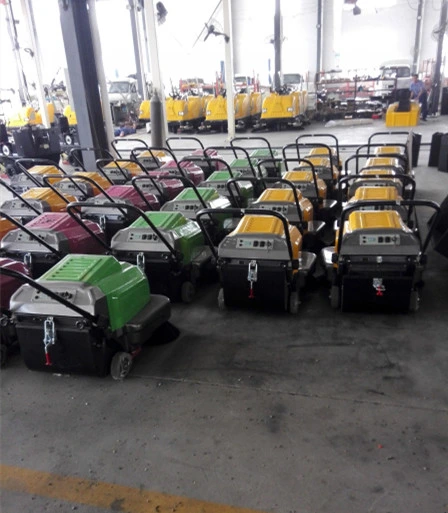 About us
Hwawin Industrial Group Co., Ltd. is specialized in cleaning equipments and other new energy products more than ten years.
Our cleaning equipment mainly include:
Road Sweepers: Manual Walk Behind Sweeper; Industrial Sweeper; Multi-Purpose Sweeper; Sanitation Heavy Load Sweeper; Electric Driving Type Sweeping Machine; New All-Closed Sweeper; Automatic Discharging Sweeper; Sanitation Sweeper.
Floor Scrubbers: Walk Behind Floor scrubber; Ride On Floor Scrubber