The drum potato cleaning and peeling machine is made of food-grade SUS304 stainless steel. It uses the principle of brush roller cleaning to thoroughly clean and peel various fruits and root vegetables such as potatoes, carrots, radishes, cassava, yam, taro, sweet potatoes and so on. , Beetroot, etc.

This is a professional fruit and root vegetable washing and peeling machine
We have different brushes for different products and different purpose:
1. if for fresh potatoes, we always use 9 hard brush rollers
2. if for old potatoes, we always use 5 hard brush rollers & 4 emery rollers for thoroughly peel
3. if for thin peel potatoes or carrot, we have soft brushes to lower the waste rate
4. if just for washing, no peeling, we also use soft brushes to wash off the surface dirt, meanwhile achieve polishing purpose, like mango, orange, carrot washing and so on
5. if for cassava, fish scale or oyster, hard brushes or emery roller is better
6. if for ginger washing and peeling, we also have specialized brushes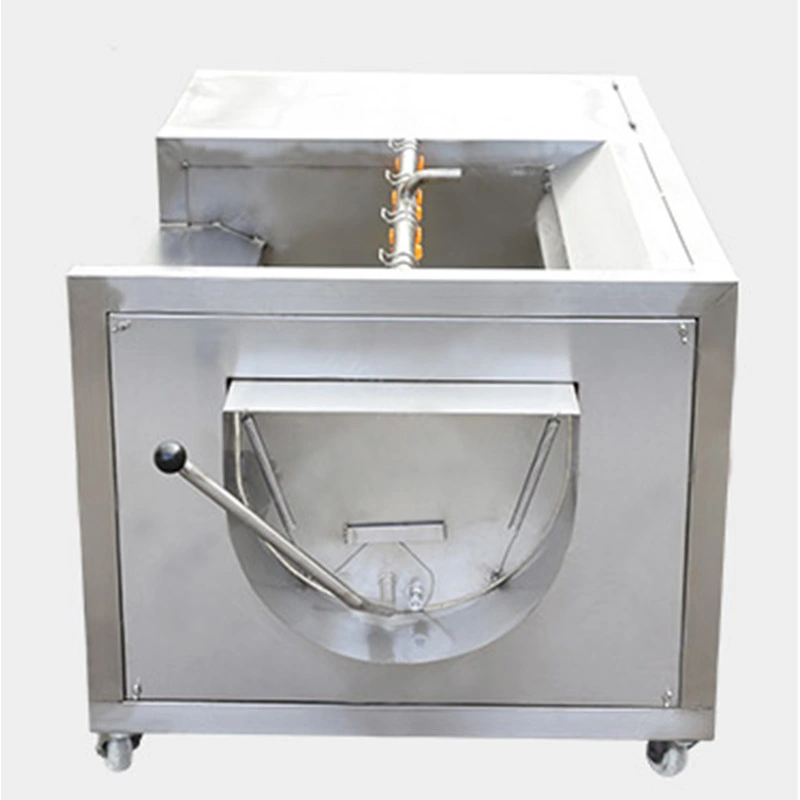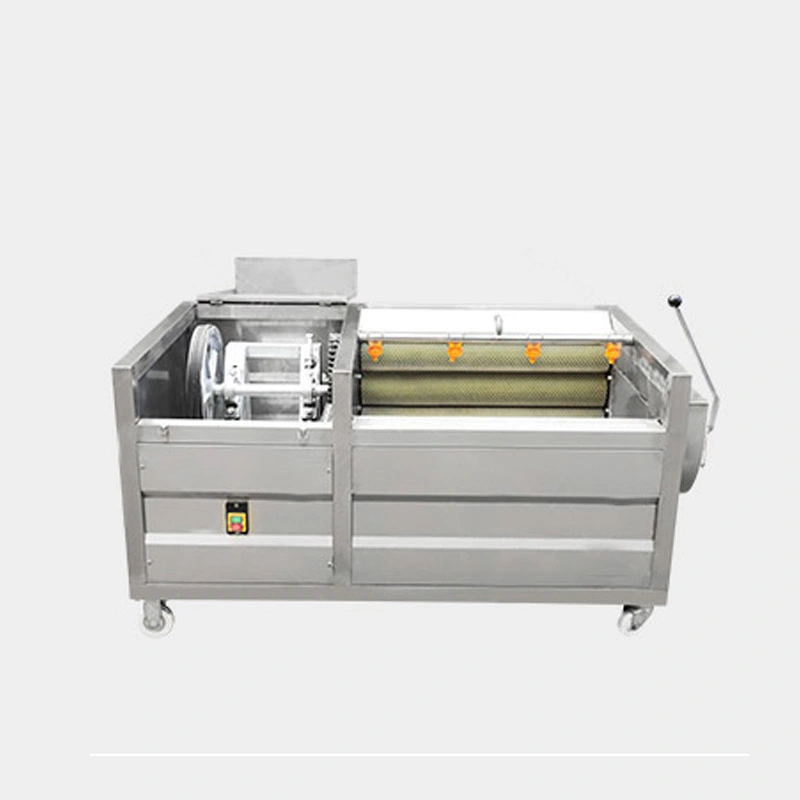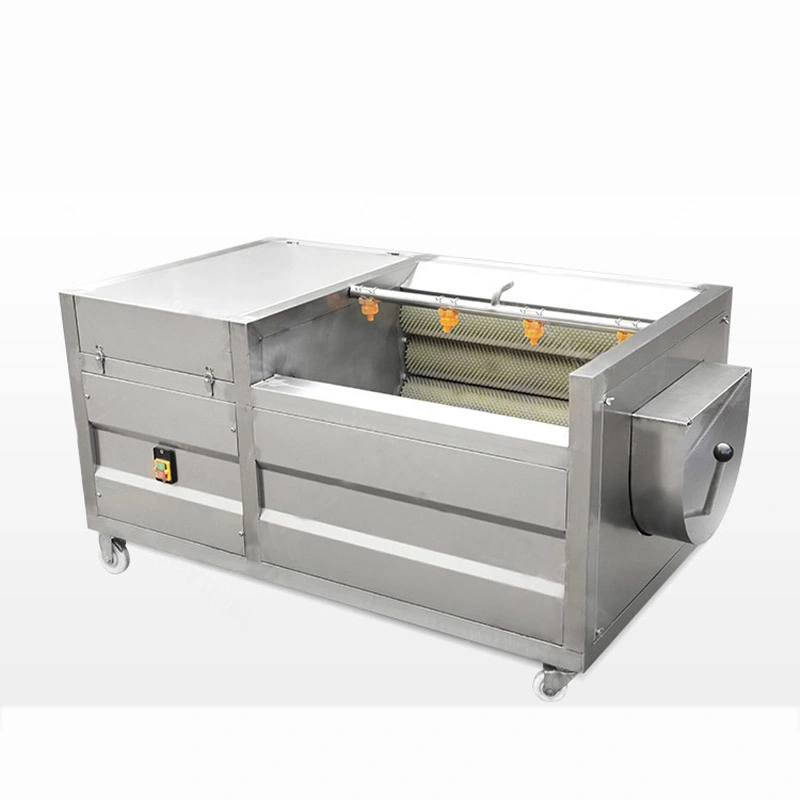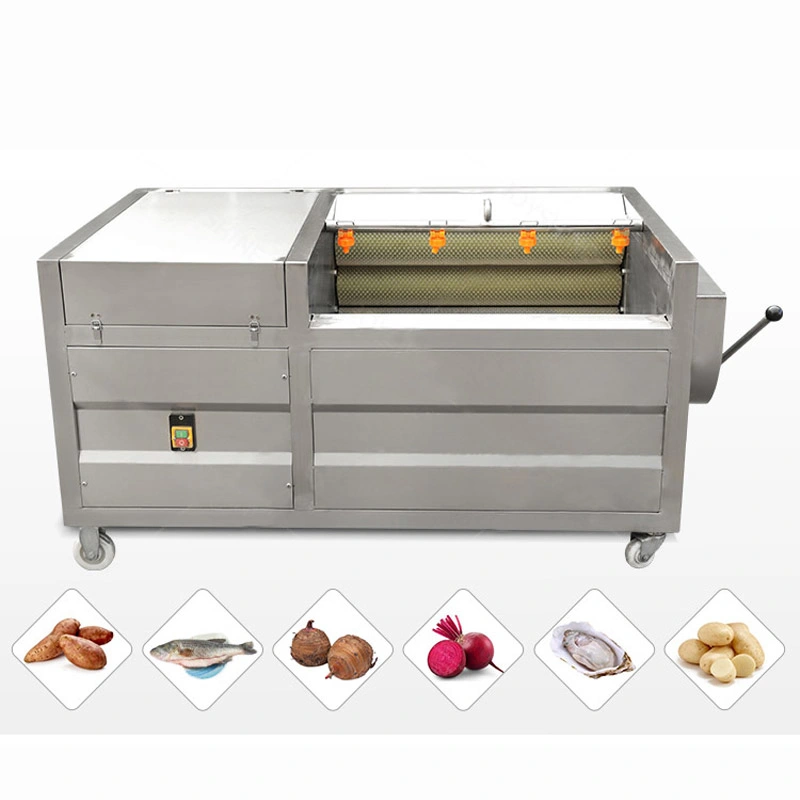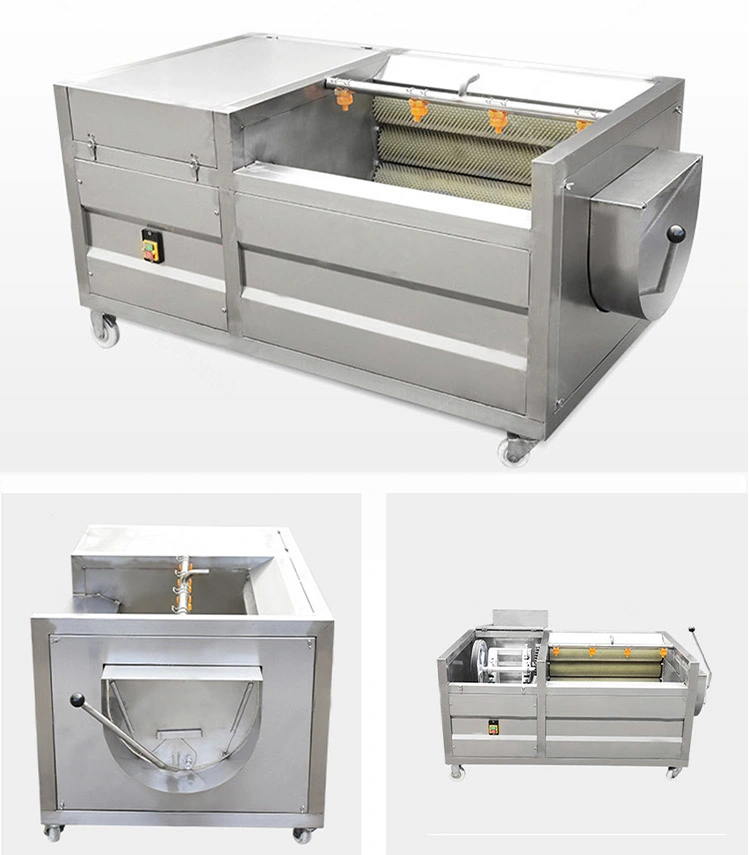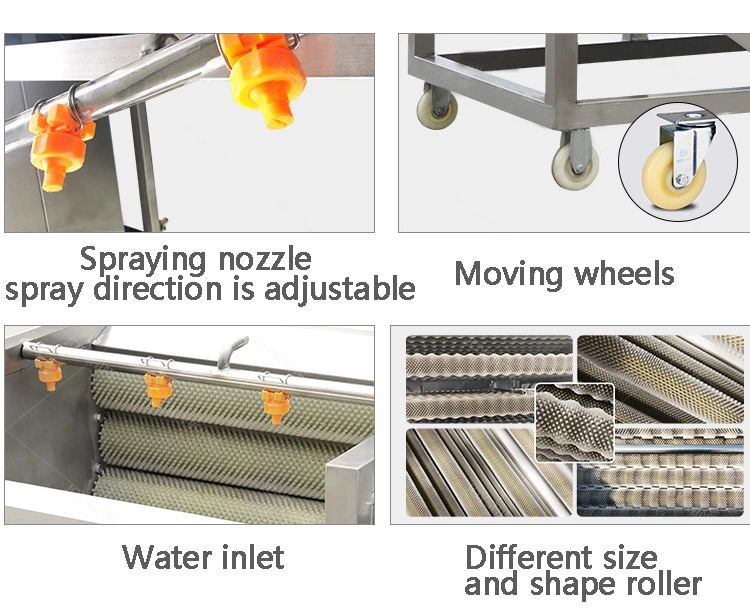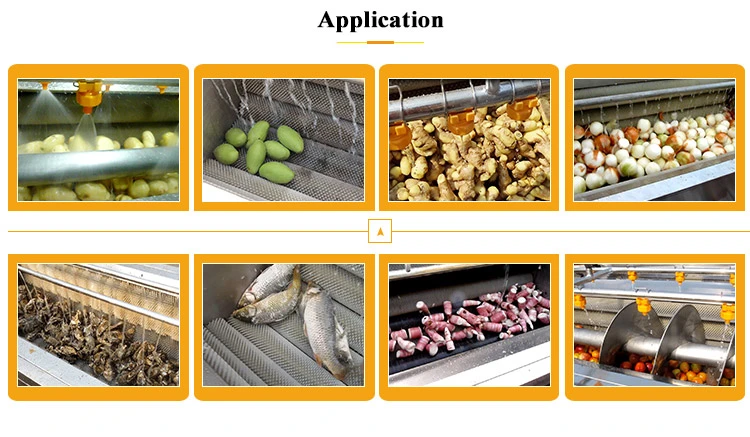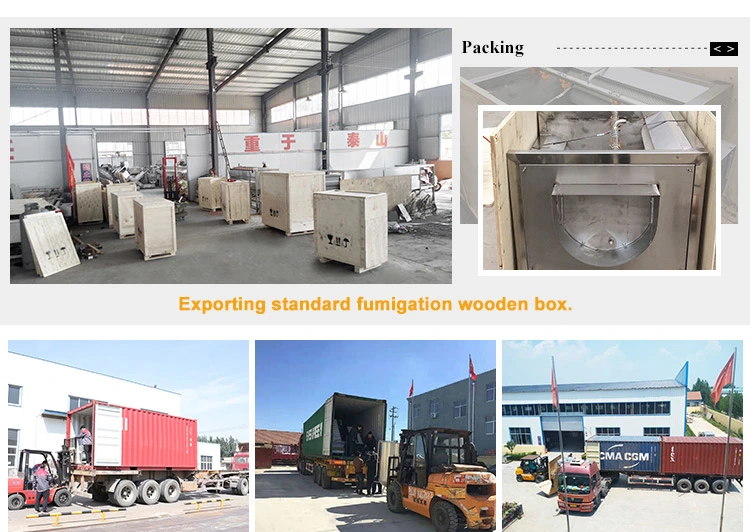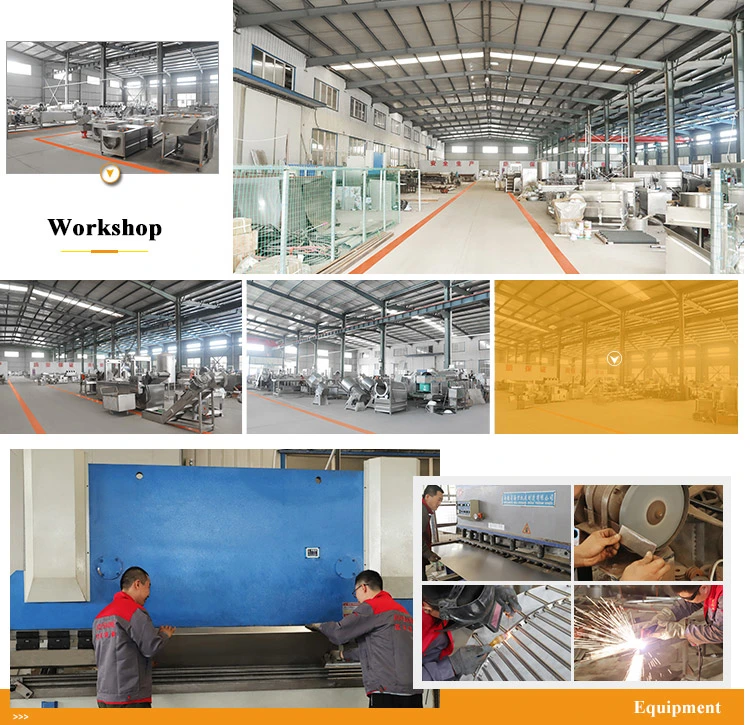 | | | | | |
| --- | --- | --- | --- | --- |
| Model | Dimension | Roller Length | Power | Capacity(kg/h) |
| MG-600 | 1400*950*1000mm | 600mm | 1.1kw | 200-500 |
| MG-800 | 1600*950*1000mm | 800mm | 1.1kw | 400-800 |
| MG-1000 | 1800*950*1000mm | 1000mm | 1.5kw | 600-1000 |
| MG-1200 | 2000*950*1000mm | 1200mm | 1.5kw | 800-1200 |
| MG-1500 | 2400*950*1000mm | 1500mm | 2.2kw | 900-1400 |
| MG-1800 | 2600*950*1000mm | 1800mm | 2.2kw | 1000-1600 |
| MG-2000 | 2800*950*1000mm | 2000mm | 3kw | 1200-1800 |
1. Wide range application, suitable for kinds of fruit, root vegetable, shellfish, seafood, fish scaling and animal organs washing, etc
2. 3mm thickness food grade SUS304 stainless steel frame & top quality nylon brushes to ensure longer working life
3. It can do dry clean and wet clean, with flexible spray nozzle
4. Easy to operate, peeling time adjustable, high peeling rate & lower waste rate
5. With durable wheels, easy to move

12 months warranty except for wear parts;
Broken spare parts (except for wear parts) will be sent for free due to quality problems;
In time response to customers technical problems;
We Supply 1 Year Warranty , And Lifelong Free Technical Guiding And Training.

1. How can I choose the suitable one?
Dear customer, please tell us your detailed requirements by mail or online, we will recommend the suitable one as your request.
2. Does your price is competitive?
We make sure to offer you the best quality with competitive price.
3. How can I pay?
We accept many payment term, such as T/T, Western Union…
4. When I receive it after pay?
Normal models can be delivered with 5-7days, please contact us to check transport time to your address.
5. How to deliver?
We can send by Express, by Sea and by Air.
6. Is will be broken during transport?
Dear customer, please do not worry, we do standard export package.
7. What should I do if I do not know how to use?
Don't worry, contact our customer service.
8. What should I do if some parts broken?
Please do not worry, we have 12months warranty except wear parts. You can also buy parts from us after 12months.