Brush Roller Roots Vegetable Washer Turnip Ginger Potato Cassava Radish Peeling And Washing Machine

Product Description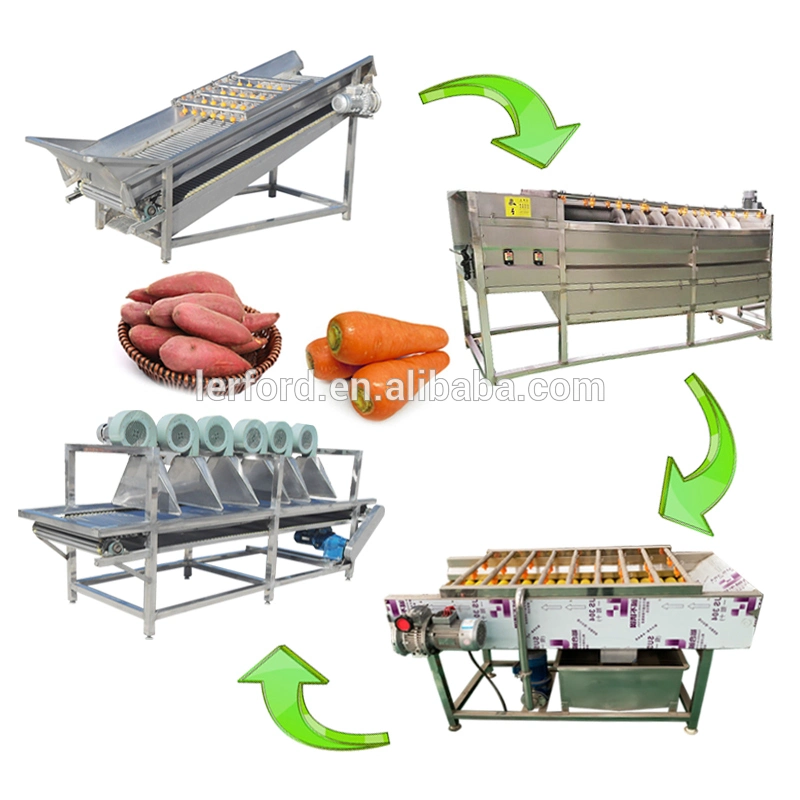 The brief description of root vegetable washing peeling drying production line
This brush washing peeling polishing drying production line is used for cleaning, peeling, polishing and air drying of rhizomes. For example, carrots, potatoes, beets, onions, etc. The solution can be modified according to the different needs of different customers, and we are committed to providing customers with the most suitable solution.

Specification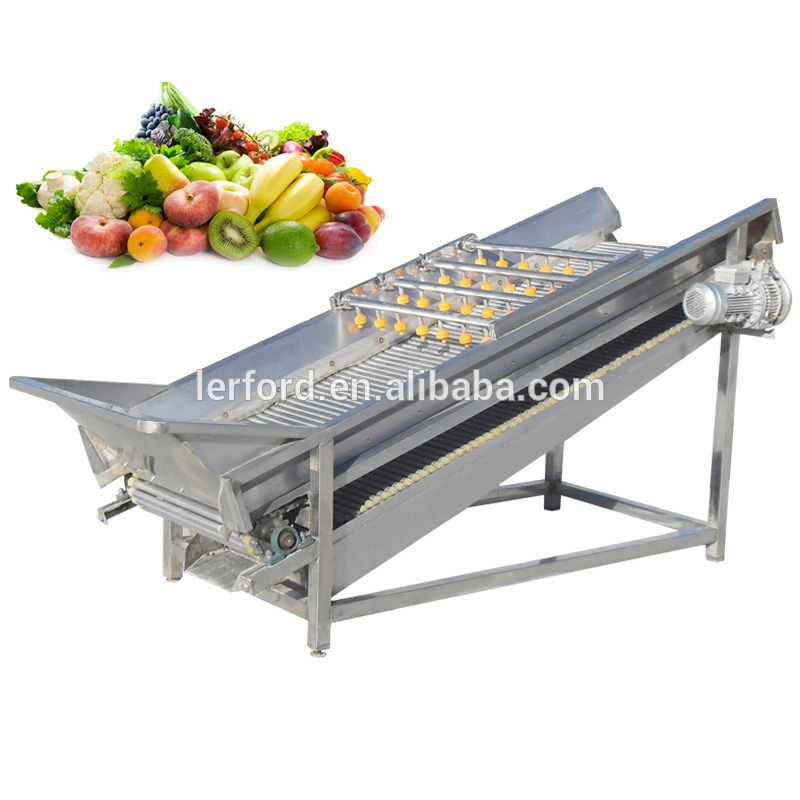 1. Spray washing elevator
This equipment is widely used in carrots, apples, oranges, potatoes, potatoes. It is designed for materials with high requirements on appearance. It is suitable for: vegetables, fruits, aquatic products and other granular, leafy, roots and other fruits and vegetables, especially suitable for growing in soil Fruits and vegetables are washed by bubbling, surfing and spraying, and then enter the brush roller for a second time, so that the fruit is washed more cleanly and thoroughly.
| | |
| --- | --- |
| Model | PLTS-800 |
| Size | 2000*900*1300mm |
| Voltage | 380v |
| Power | 0.75kw |
| Capacity | 1000-3000kg/h |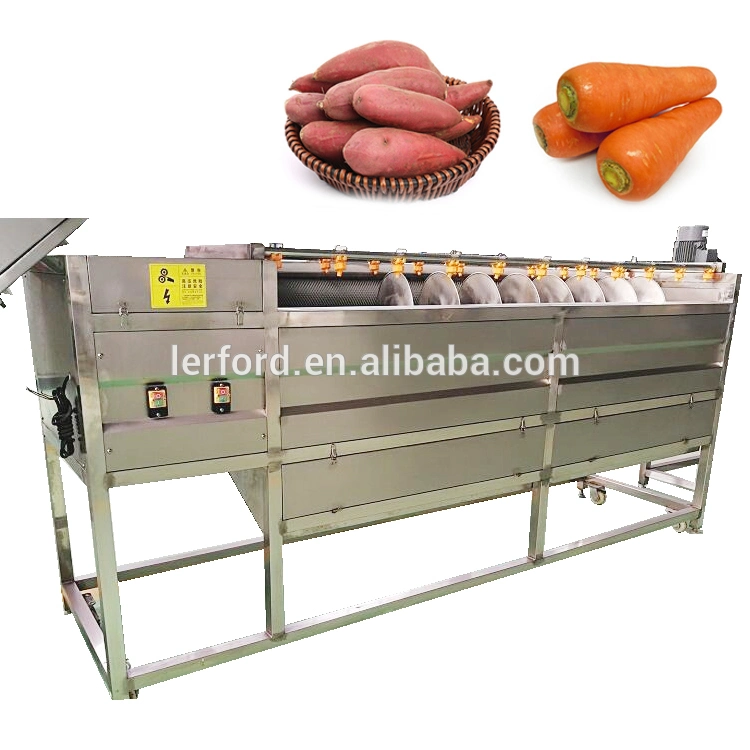 2. Brush washing peeling polishing machine
This automatic vegetable spiral brush roller potato peeling cleaning machine adopts the brush roller cleaning principle, which can thoroughly clean and peel various fruits and root vegetables, and it adds a spiral roller to smooth and polish the surface of the vegetables to make the finished product look It looks more beautiful.
| | | | | |
| --- | --- | --- | --- | --- |
| Model | Size | Weight | Power | Capacity |
| HDF2000 | 2800*850*1300 | 450 | 3 | 2000kg |
| HDF2400 | 3200*850*1400 | 480 | 3 | 2400kg |
| HDF2600 | 3400*850*1450 | 600 | 4 | 3000kg/h |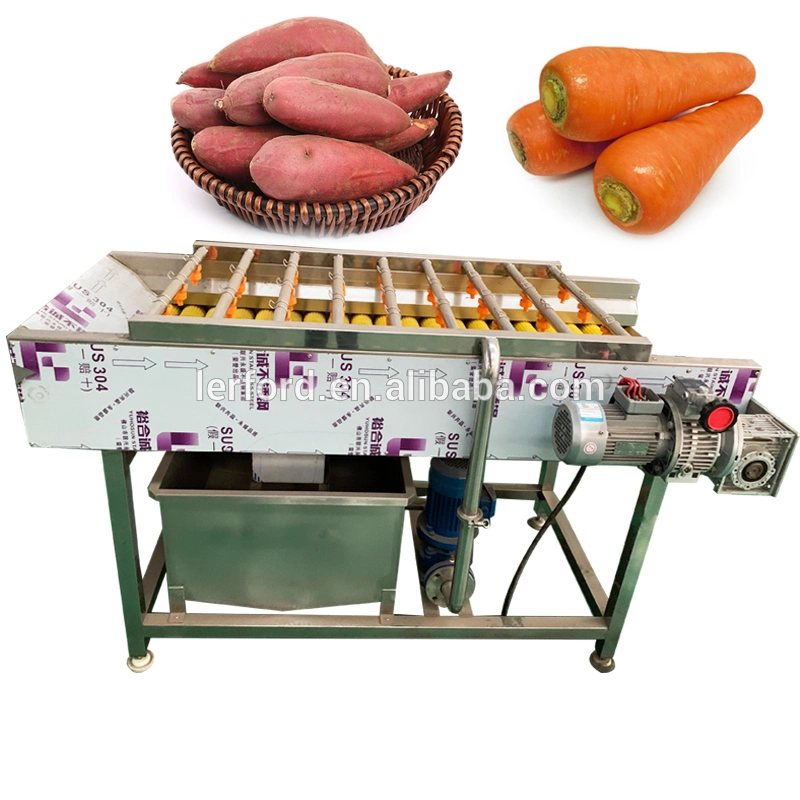 3. Brush and spray cleaning machine
The upper part of the machine is sprayed with high-pressure water, the jujube runs forward, and the sundries are discharged from the rollers. After the rear end is cleaned with pure water, the fruit can be cleaned and removed, and the leaves and impurities in the jujube can be removed. Removal of debris such as hair and mud. The brush cleaning machine is not only suitable for cleaning jujubes and red dates, but also for washing strawberries, potatoes, carrots and other spherical fruits and vegetables that are not allowed to damage the epidermis.
Model

Capacity
(kg\h)

Power&Voltage
(kw\v)

Weight
(kg)

Size
(mm)

HDF2500

500kg/h

3.75/380V,50hz

250

2500*1000*1300

HDF4000

800kg/h

4.1/380V,50hz

400

4000*1200*1300

HDF5000

1500kg/h

5.1/380V,50hz

500

5000*1200*1300

HDF6000

2000kg/h

5.5/380V,50hz

600

6000*1200*1300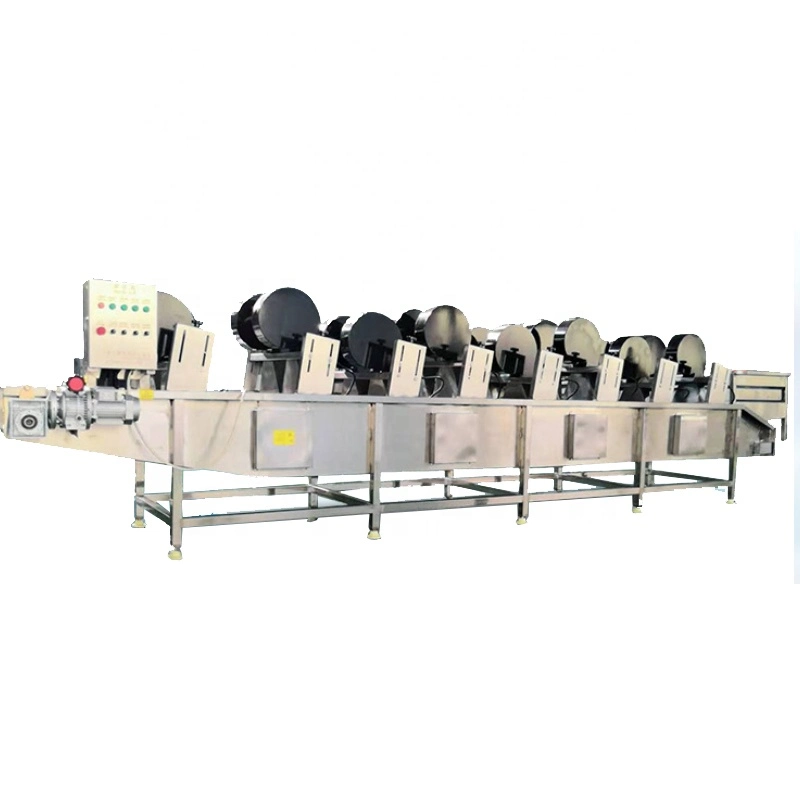 4. Air drying machine
This type of air dryer is used for draining and air-drying cleaned fruits and vegetables. The bottom has a vibration draining function and collects dirty water for unified treatment. Fans can be increased or decreased according to customer needs. And you can add mesh belts to prevent vegetables from being blown out by strong winds.
| | | | |
| --- | --- | --- | --- |
| Model | size | weight | power |
| LEF1000 | 5000*1000*1300 mm | 600 kg | 10kw/380v/50Hz |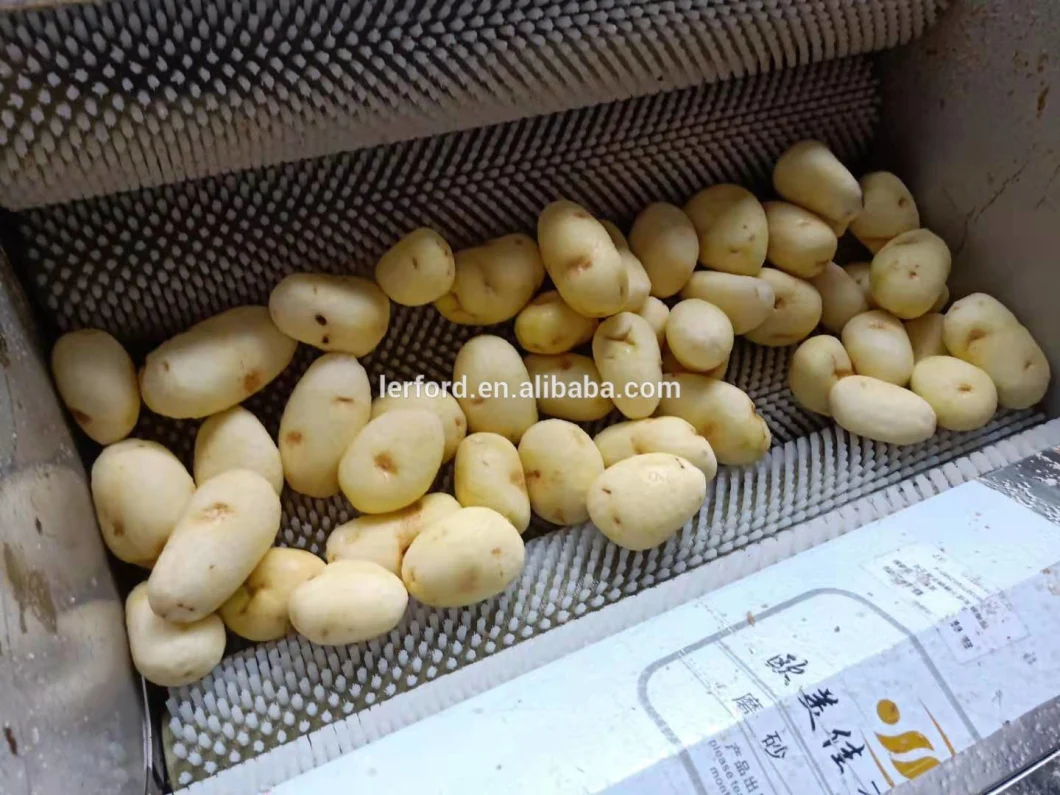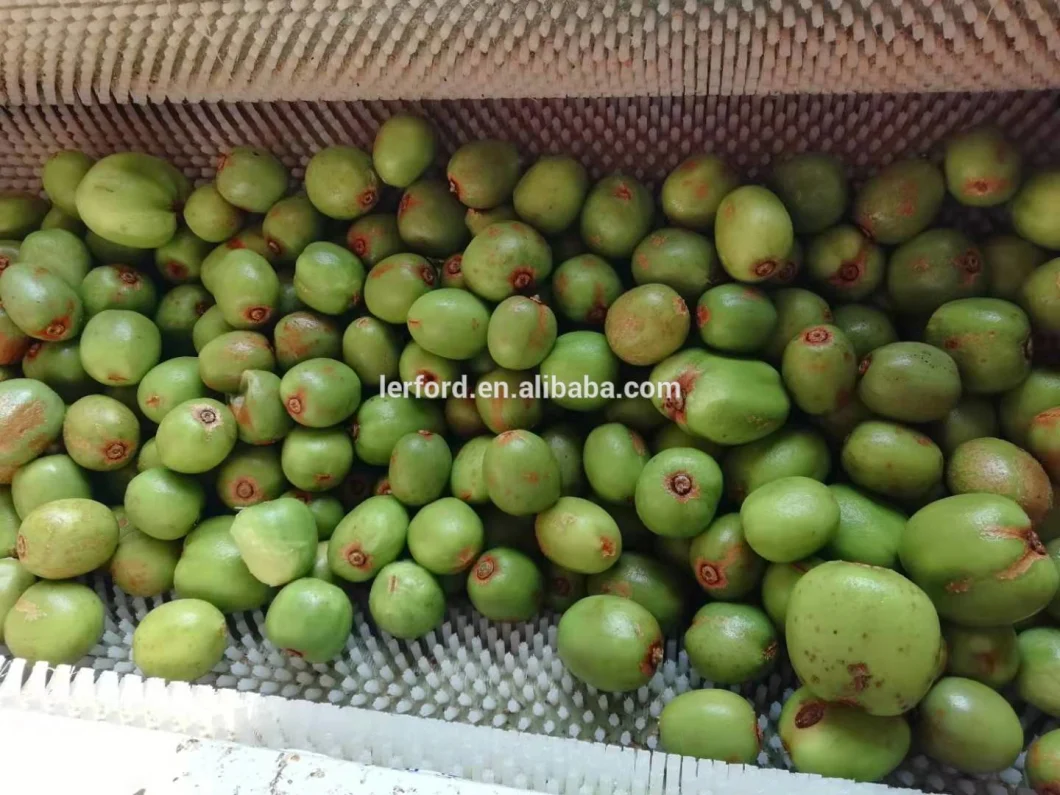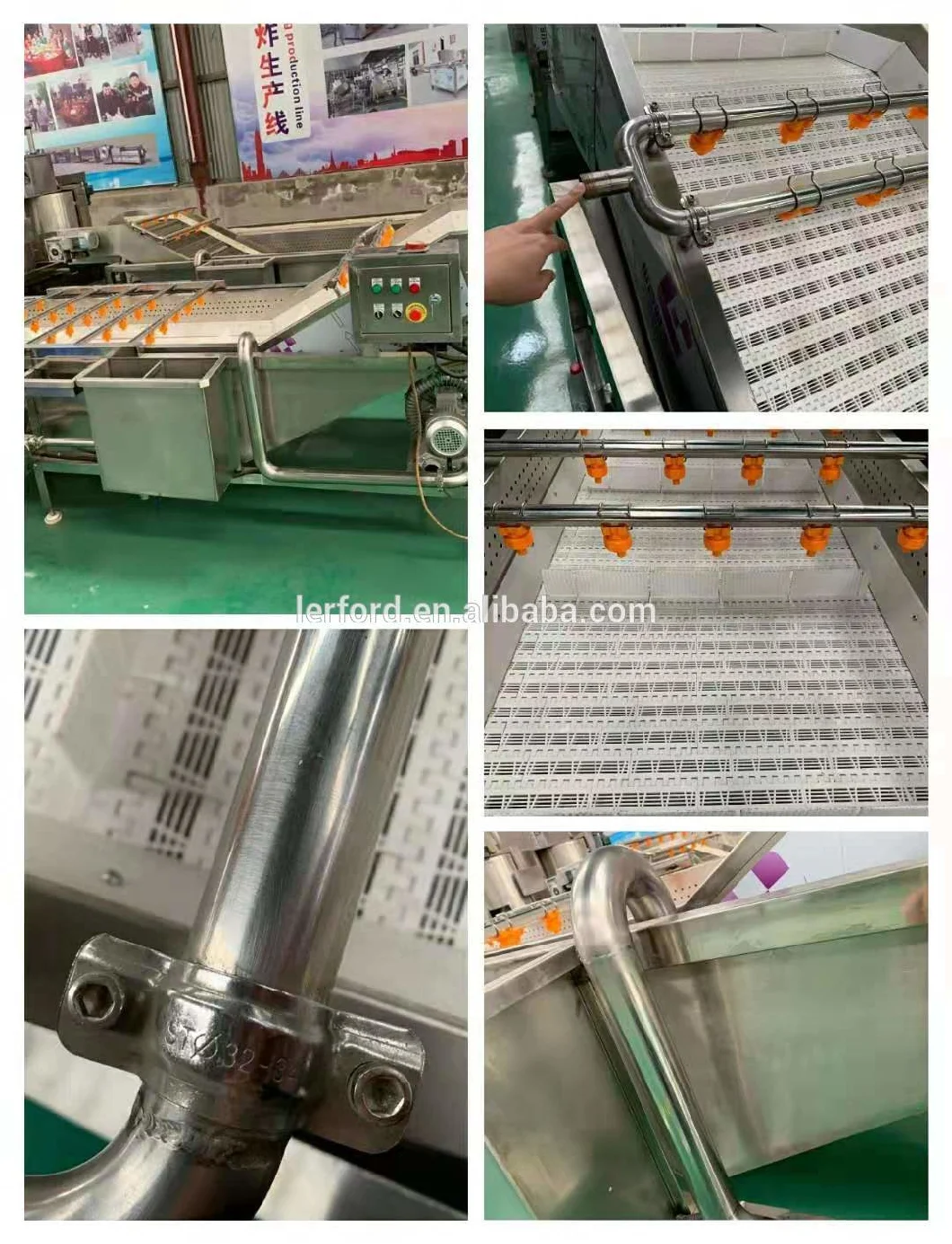 Company Profile